Gah, I almost forgot to put this down: Happy Birthday MOONee! Eez my gift, yo!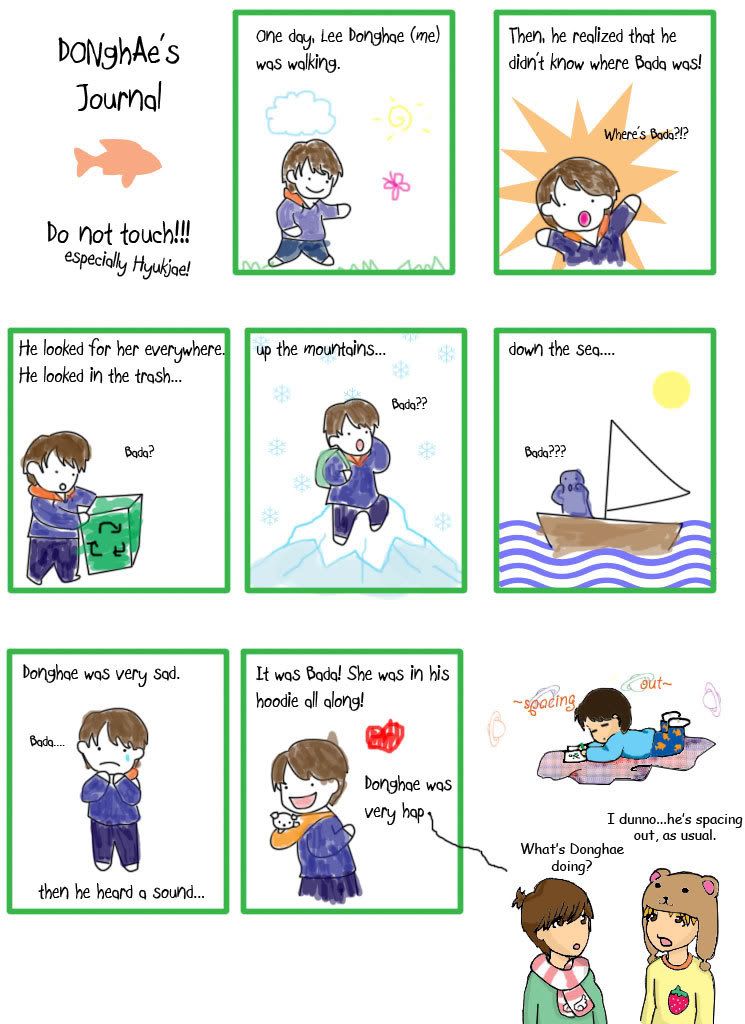 end :3
Ok, I'm not sure if Donghae's a crappy artist or the next Van Gogh but I think it would be funnier if he was craps at art.



I have realized that I somehow picked the members which are the Sukira DJs. In the spirit of fun, I created this little image.